Experience makes the difference.
With over 20 years in property management and 11 years experience in renovating homes, we know how to manage the day-to-day activities while keeping our eye on the long-term success of  your community.  We help you make a real difference, not just placing a band-aide on existing concerns.  Whether dealing with collections, insurance, enhancements, or maintenance issues, we bring the experts to you and provide you with the details to make informed, educated decisions on how to manage your community.
The images on this page are actual before/after pictures from Condo's or HOA's.  The before pictures represent liabilities and eyesores that can be present in any association.  When hiring Communiqué, we walk your community to understand the needs of your association and work with your Condo or HOA Board to make the necessary improvements to prevent additional damage or loss before it occurs.  We continue to help your Board throughout the maintenance process by helping to prepare a scope of work, obtain proposals, and verifying that any questions that you have get answered.  The result is a beautiful community that your owners are proud to call home.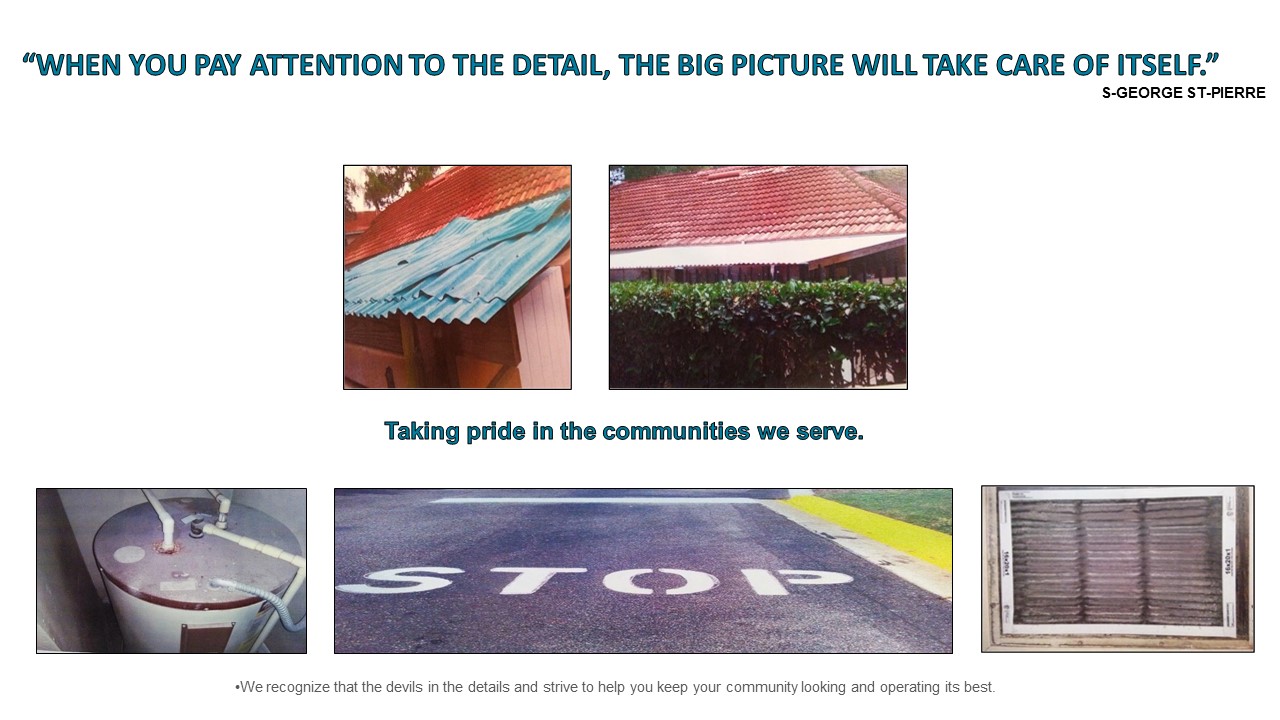 Proactive Management
We strive to keeping your property values up while saving your association money.  Maintenance and attention to detail is key in keeping your values up and your costs down.  Whether you live in a condominium association or homeowner's association, we are dedicated to managing your community proactively, NOT reactively.  Let us help your Board by providing your association with a proper proactive management plan and preventative maintenance programs designed to save you money and increase value in your community.  Put our experience, knowledge, and history of successfully managing communities to work for you.